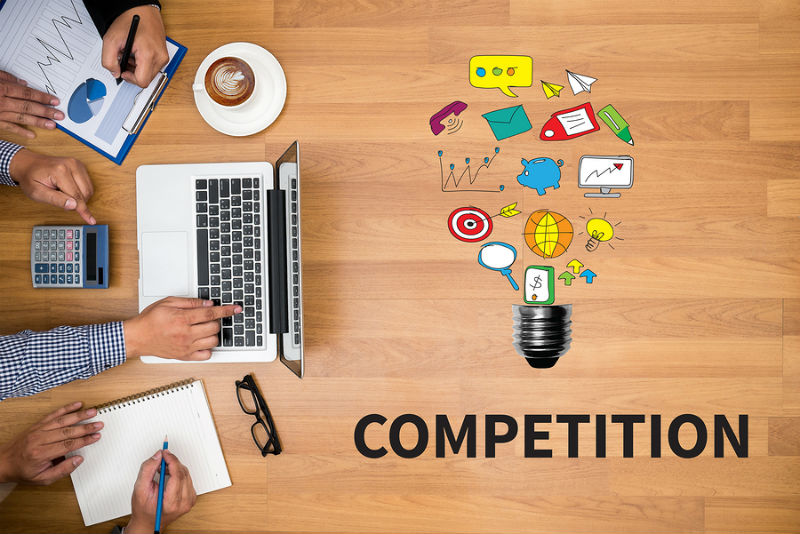 The FCC has issued its Eighteenth Annual Report to Congress on the Status of Competition in the Market for the Delivery of Video Programming. The Eighteenth Report focuses on developments in the video marketplace in 2015. The Eighteenth Report employs the same analytic framework as the Commission adopted for its prior report. The Report examines data on the market structure, conduct and performance of multichannel video programming distributors (MVPDs), television broadcasters and online video distributors (OVDs).
MVPDs
MVPDs as a group lost about 1.1 million video subscribers in 2015, continuing a trend that began in 2013. Specifically, cable MVPDs lost 599,000 subscribers, accounting for 53.1 percent of all MVPD subscribers at the end of 2015 (down from 53.4 percent at the end of 2014) and DBS MVPDs lost 477,000 subscribers, accounting for 33.2 percent of all MVPD subscribers at the end of 2015 (down slightly from 33.3 percent at the end of 2014).  Telephone company MVPDs gained 14,000 subscribers in 2015, accounting for 13.4 percent of all MVPD subscribers (up from 12.9 percent at the end of 2014).
Although most consumers have access to three competing MVPDs (two DBS MVPDs and a cable MVPD), some consumers also have access to a competing telephone company MVPD, for a total of four MVPDs.  However due to  the acquisition of DIRECTV by AT&T in July 2015, the percent of homes having  access to four competing MVPDs dropped from 38.1 percent in 2014 to 17.9 of homes at the end of 2015.
MVPDs have begun offering "skinny" video packages that include a limited selection of channels with the option to add more. MVPDs have also extended the availability of some of their programming to online video platforms, similar to those offered by OVDs, referred to as "TV Everywhere," services, which allow MVPD subscribers to access programming on Internet-connected devices. In addition, some MVPDs have begun offering online video services that do not require a subscription to a traditional MVPD service (e.g., DISH Network's Sling TV, Verizon's Go90, and AT&T's DIRECTV NOW).  Rapidly rising programming costs, which increased 6.8 percent in 2014 and 8.1 percent in 2015, and have continued increasing at a similar pace in 2016, are cited as the primary cause of declining MVPD video margins.
Television Broadcasters
At the end of 2015, 1,496 full-power television broadcast stations (87.9 percent) were broadcasting in HD, down slightly from 1,517 at the end of 2014. In addition to HD content, broadcasters are bringing more programming to consumers, particularly in smaller, rural markets, by expanding the availability of the four major networks and newer networks through digital multicast signals.  The number of households relying on over-the-air broadcast service exclusive of any MVPD service increased since the last report. from 11.4 million television households in 2014 to 12.4 million television households in 2015, representing an increase from approximately 10 percent to 11 percent of all television households.
OVDs
The FCC's Report finds that the  most significant change in the status of competition in the market for the delivery of video services has been the introduction of Sling TV by DISH Network and DIRECTV NOW by AT&T.   The Report also notes that OVDs often differentiate themselves through their content libraries. Large OVDs like Netflix and Amazon Prime negotiate with content owners for exclusive streaming rights.
Streaming video accounts for a large and growing percentage of total Internet traffic. In December 2015, streaming video and audio traffic accounted for over 70 percent of North American Internet traffic in the peak evening hours on wireline networks.  Households seeking to view multiple streaming programs on multiple devices at the same time require higher Internet speeds, relative to those seeking to stream a single program on a single device. In their marketing, wireline Internet service providers (ISPs) assist consumers by recommending specific Internet speed packages for specific uses, such as video streaming, online gaming, and number of Internet-connected devices
Equipment
The equipment used to access video programming continues to evolve. Ultra-High-Definition (Ultra HD) and High Dynamic Range (HDR) technology are the most prominent features of new displays that consumers use to view television. To receive MVPD programming, nearly all MVPD subscribers continue to lease equipment from their providers. Many consumers use applications to access subscription video on equipment that they own.