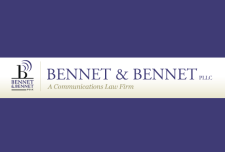 WHAT IS RURAL SPECTRUM SCANNER?
Rural Spectrum Scanner is a complimentary email newsletter focused on current regulatory and legislative news affecting rural and independent telecommunications providers. Our attorneys leverage their collective experience in the rural and independent telecommunications industries and understand the subjects that are of particular interest to you.
SIGN-UP TODAY FOR YOUR COMPLIMENTARY SUBSCRIPTION TO RURAL SPECTRUM SCANNER
You can receive the Rural Spectrum Scanner as a daily or weekly email. The process is quick and simple. You will receive a confirmation subscription email from info@bennetlaw.com.