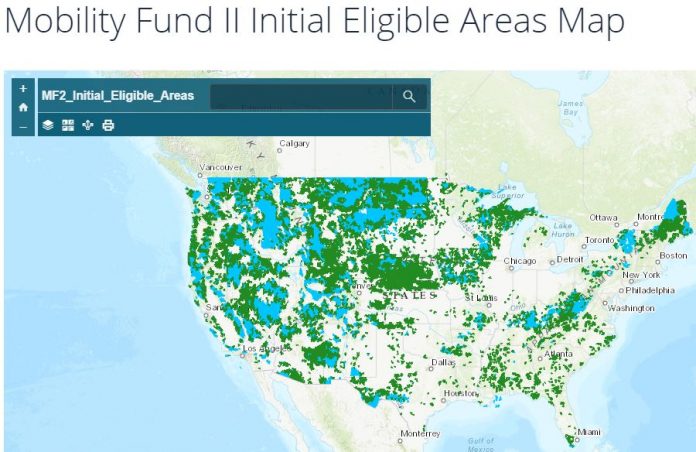 The Federal Communications Commission has released an Order extending the Mobility Fund Phase II (MFII) Challenge Process Deadline by 90 days – from August 27, 2018 to November 26, 2018.
In the same item, the Commission seeks comment on a proposal to modify the initially-adopted requirements that speed test data be collected within six months of the scheduled close of the relevant challenge or response window. Under this proposal, the Commission would accept speed test data in support of challenges collected at any time on or after February 27, 2018, the date of the publication of the map of presumptively eligible areas, through the new close of the challenge window, November 26, 2018. Failing to modify this timing requirement would prohibit challengers from using the speed tests conducted between February 27 and May 28 (i.e., tests conducted more than six months before the new November 26 deadline), thereby forcing such challengers to engage in more testing than they would otherwise have had to conduct. Comment deadlines have not yet been announced.
The Order also denies a Verizon Application for Review seeking to overturn a Bureau-level decision to increase the maximum distance between speed test measurements from 500 to 800 meters and the associated buffer radius from 250 to 400 meters.